BR series' feature
1
Gripping accuracy of 0.01 mm T.I.R.* or less has transformed standard machining methods.
* Only for BR12, the gripping accuracy is 0.015mm T.I.R.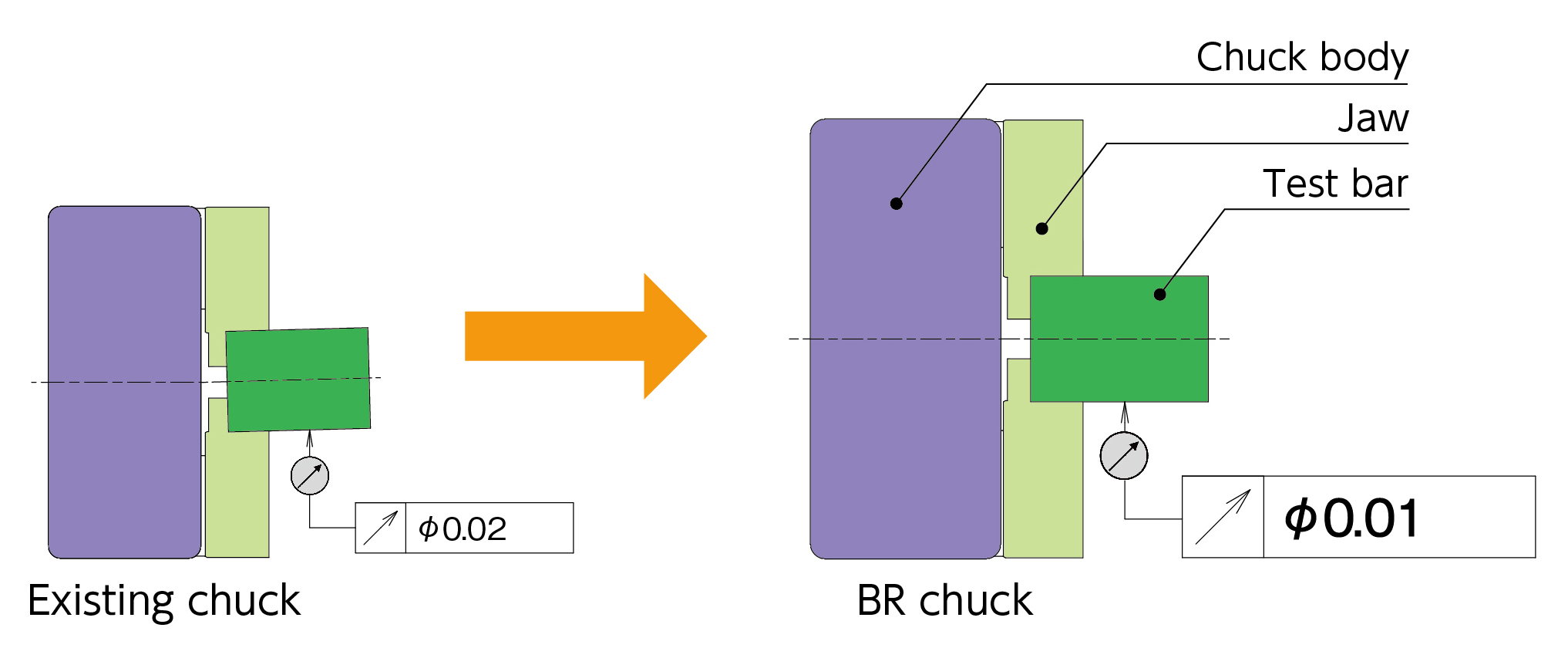 This chuck can also be used for finishing process.
2

Reduced jaw-lift

Stable gripping accuracy, Improved stability during transferring workpieces in sub-spindle lathes
3

Interchangeable with Kitagawa B-200 and BB200 chucks
4

Modern appearance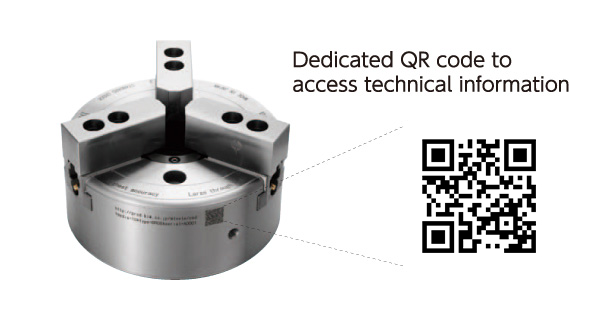 Body with rounded corner edge, dedicated QR code to access technical information
---
With the optional dedicated T-nuts it will become more accurate BR-Plus.
Additional features as BR-Plus
1
Maintaining a repeatability of 0.01 mm T.I.R.* or less after changing jaws eliminates jaw-reforming
* Only for BR12, the repeatability is 0.015mm T.I.R.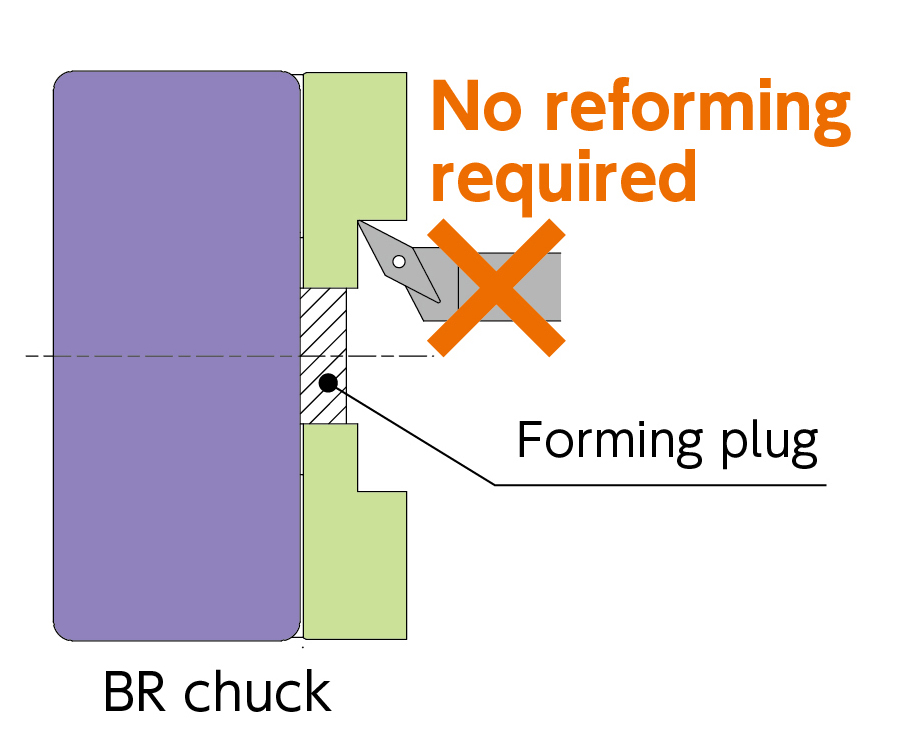 This shortens the setup changing time substantially.
2

Workpieces which have been gripped with parent-child jaws so far might be gripped with monoblock jaws. It reduces jaw height and weight.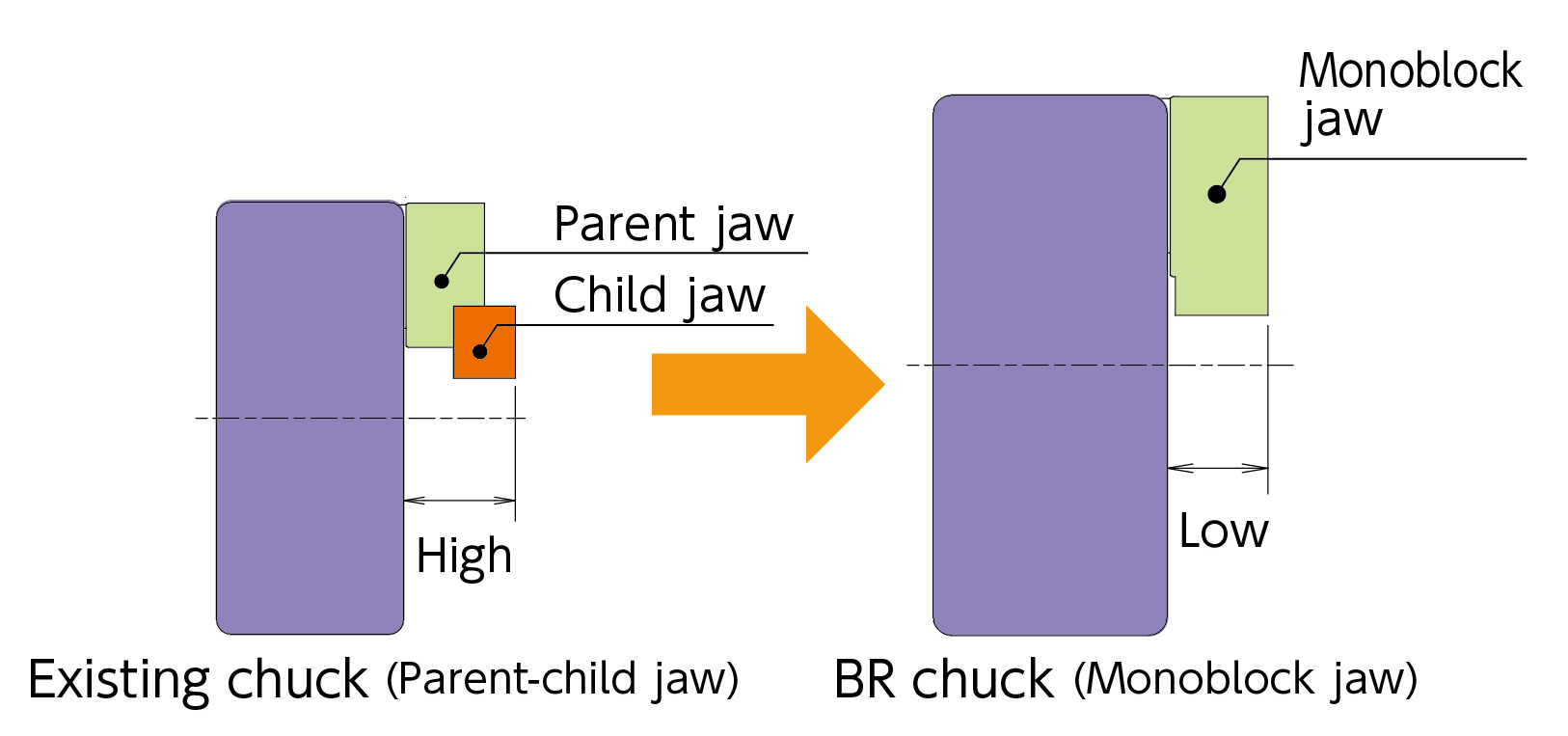 The chuck can rotate at higher speed so that the surface roughness is improved as well as reducing cycle time.
2

Kitagawa soft jaws on your shelves can be used.
Demonstration video of BR-Plus